Pandelela was born in a small Bidayuh village called Kupuo Jugan in Bau, Sarawak. She grew up in a Catholic family with 3 other siblings – an older brother and 2 younger sisters. Their father, a contractor and their mother, a housewife brought them up in a modest but loving home environment. The Pamg children were active and nature-loving – they hiked, climbed trees and played together a lot. Pandelela was an adventurous and thrill-seeking child. Her ambition was to be an air-stewardess so she could travel the world and explore new places. "I jumped bravely from a 5m platform and the rest, as they say, is history!"
The family moved to Kuching when Pandelela was 5. It was there on a fateful day that a diving coach visited her primary school looking for suitable students to be trained for aquatic sports. Pandelela was one of the selected ones – she was 8 then. They visited a nearby swimming pool the next week to learn more about aquatic sports. The students were taught how to swim and from there, the coach identified suitable candidates for the various sports namely water polo, swimming, synchronised swimming and diving. Pandelela, being the daredevil caught the attention of the coach when she bravely jumped from a 5m platform. The coach asked if she would like to take up diving and she quickly agreed.
Pandelela was a natural at diving. With the support and encouragement from her family and coach, she took up the sports seriously and before long, represented her state of Sarawak to compete at the national games. Her first win was a Bronze Medal at the National Age Group competition in Negeri Sembilan in 2004 – 3 years after she started training! There was no stopping Pandelela since – she went on to win 3 Golds and 2 Silvers at the Malaysian Games – SUKMA 2006.
Then came the invitation from the National Sports Council to join the National Team in 2007. Pandelela's diving career finally took off!
As a national athlete, Pandelela trains 8 hours a day, 6 days a week. Training starts in the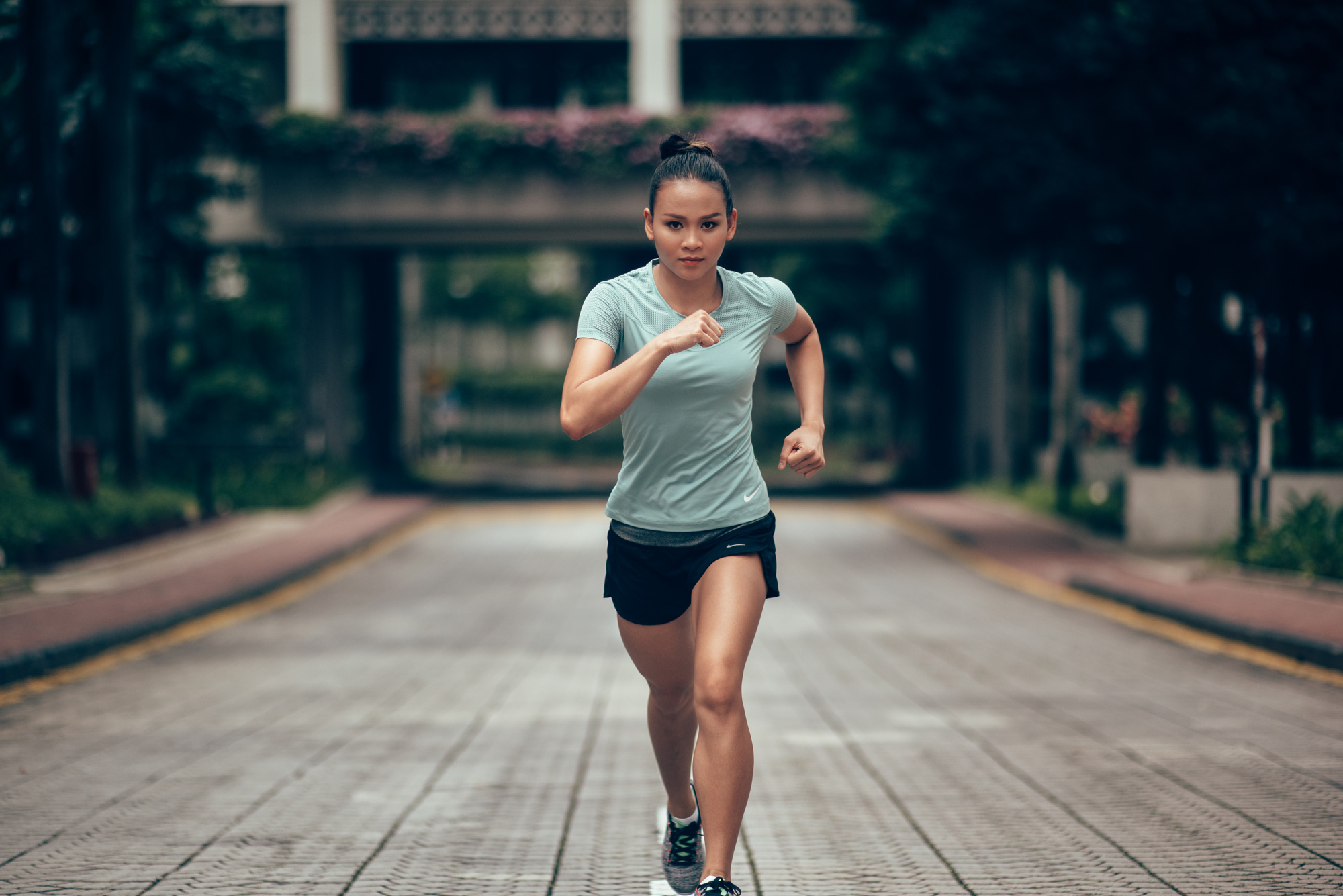 "As long as you never give
up on yourself and
continue to have faith in
God, nothing is
impossible."
early morning till 12.30 in the afternoon, followed by another 4 hours in the evening from 3 to 7. Despite her busy schedule, Pandelela managed to complete her tertiary education at Universiti Malaya and graduated with a Bachelor's in Sports Science in 2018. She relaxes by tuning in to the latest songs and news on her favourite Korean band, Big Bang while traveling gives her the opportunity to stock up on her collection of her favourite anime character, Totoro.
Diving has opened up a whole new world for Pandelela and she counts her blessings every day for being able to do what she loves. She is determined to continue down this path for as long as she can - after all, a girl can never have too many medals!